One of the best ways make your boat unique is to get a custom logo. 

Whether your boat is made from hypalon, urethane or PVC, we have the ability to make your boat stand out from the rest!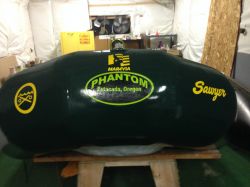 Phantom's custom logo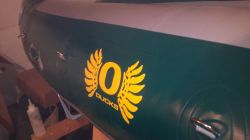 Go Ducks!
Gary Shoenaker needed a logo done in two days for the Splash for Pink event. He gave Goodwater the job! Done on time and in style!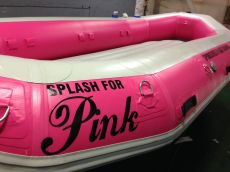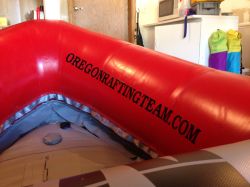 Inside logos keep your name or sponsors in the Gopro lens.
Friends representing us, feeling the love!