In Spring 2013 I took my Stilleto inflatable kayak down Oregon's Eagle Creek near Cascade Locks.  Things were going well, I had a successful run of Skoonichuck Falls, a 40 foot falls directly into a 15 footer.  We had a good time negotiating the class IV rapids in the gorge below.  Before long we came to Punchbowl Falls, a tricky 30 foot drop notorious for being hard to style.  I was determined to have a good line and after getting high up onto the river left pillow at the top, took a big stroke at the lip.  Midway I leaned forward and dropped the bow close to 45 degrees, I had a powerful, but favorable impact at the bottom.  I resurfaced upright and stoked, however, I was sitting low in the IK and realized the floor had split, creating a large tear down the length of the craft.  I turned the boat over to show the onlookers the tear.  I hiked out and started looking for a way to get my boat fixed.  My friend Josh told me about his friend Victor who I was told was the man for being able to fix inflatable boats so I sent him my IK, hoping for the best. 
A few months later I was reunited with my boat, floor patched and ready to go.  First thing I did was return to the run that had ruined my boat, determined to complete the run.  I put the boat through its paces, completing the run and falling over 200 feet throughout the day over a number of large waterfalls, including the largest drop yet to be run in an inflatable kayak (Metlako Falls: 82 feet). The story found its way into a Canoe & Kayak article. The patch lasted the entire trip, holding up to some serious abuse, and continues to stay true on the runs I have done since.  Thanks Victor!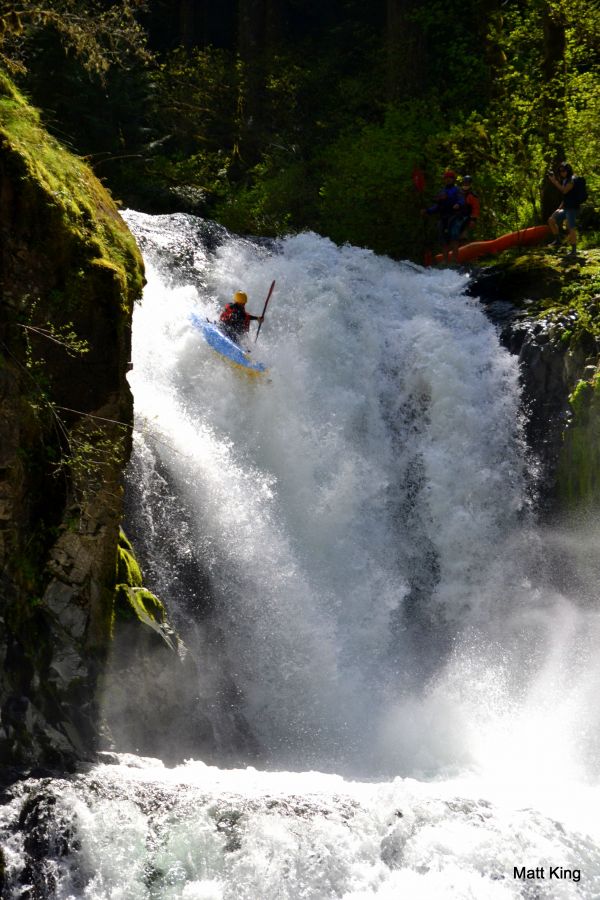 First IK descent of Skoonichuck Falls on Eagle Creek, 2013. Photo: Matt King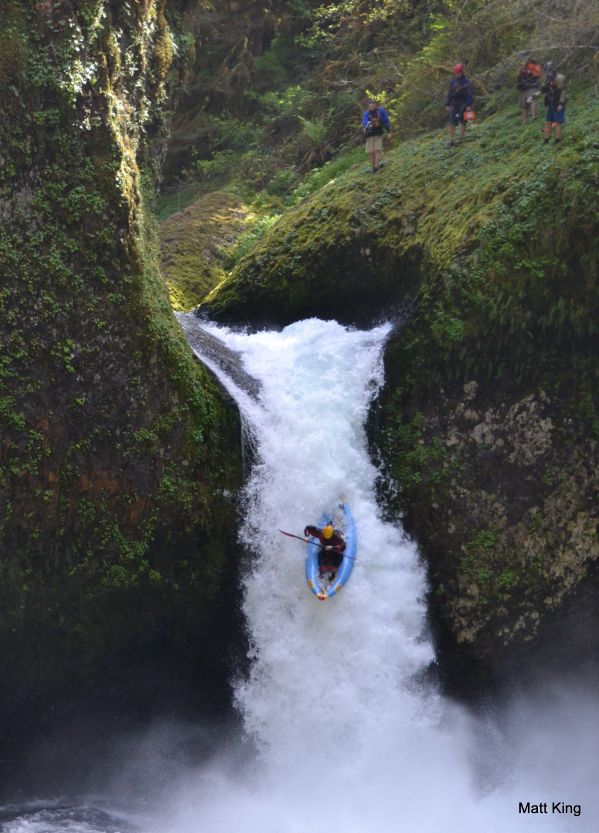 Running Punch Bowl Falls about to blow the floor, 2013. Photo: Matt King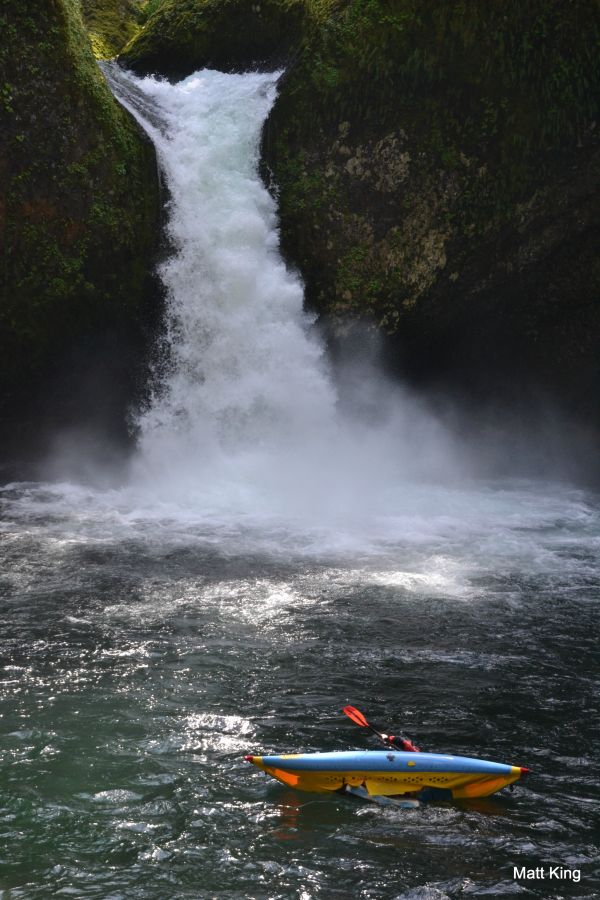 Rolling over in the IK to show the rip in the floor. Note the foam floor visibly falling out of the bottom, 2013. Photo: Matt King.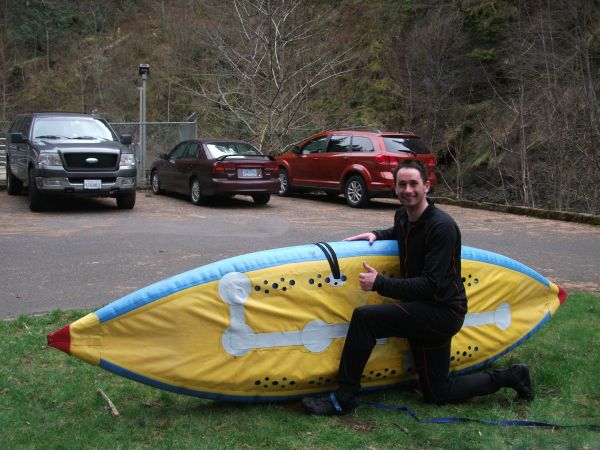 The patch after a successful descent of all of the waterfalls on Eagle Creek that have never been run before 2014. Photo: Nick Hymel.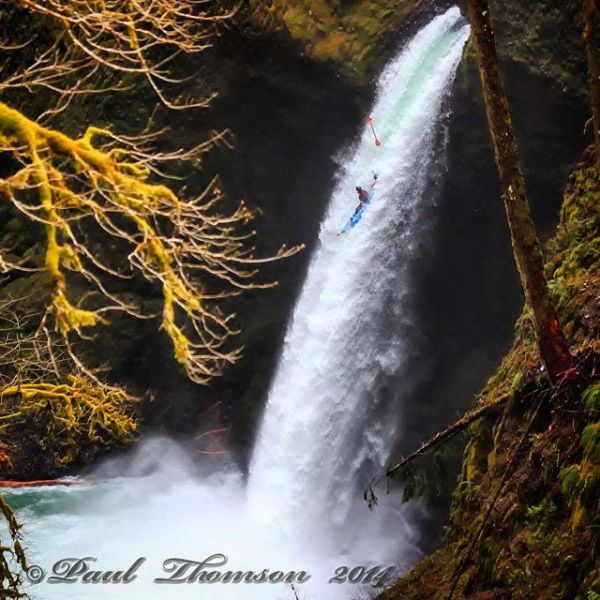 IK Descent of Metalko Falls, tallest drop paddled to date in an IK, 2014. Photo Paul Thompson.