Kayak Repair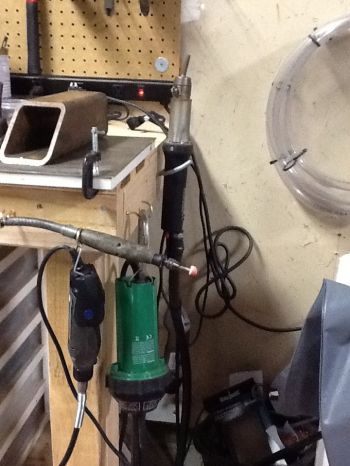 At Goodwater many of the tools we use on inflatable boats work great for hard shell repair as well.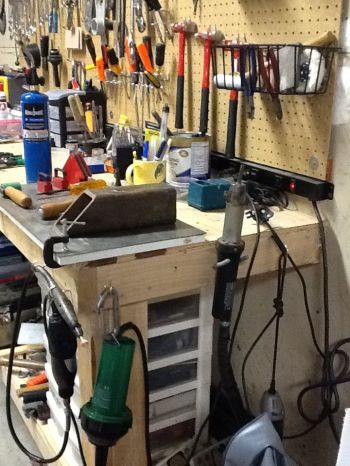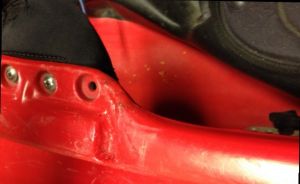 This Riot boat came to us with a crack running from the edge of the thigh brace through coaming or combing down through the deck. Our repair isn't so pretty but it certainly is burly.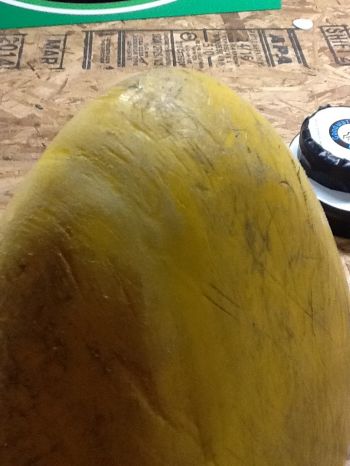 The bow of this Liquid Logic boat was cracked through and welded. Hard to tell but the smooth part is the weld.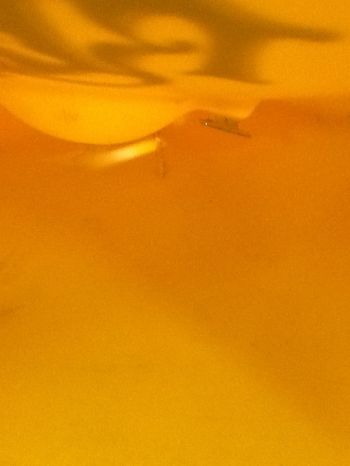 This picture shows inside of the bow. the weld is in the middle of the shot.
 Kayak Recycle
We use boats that have passed their prime for welding material. The hardware and outfitting can also be used on boats in need of broken or missing parts.

The rest of the material can be sent to recycle for use in other  products.